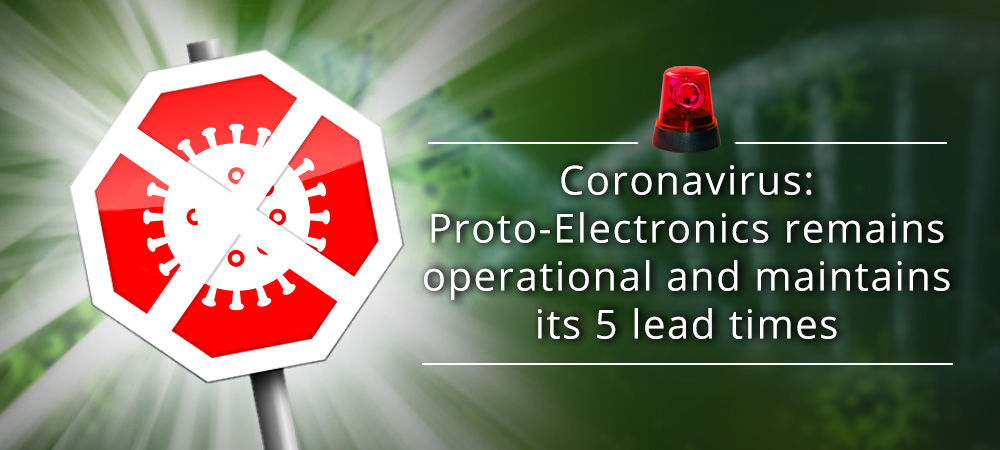 Dear valued customers,
In this period of Coronavirus outbreak, Proto-Electronics remains operational and maintains its 5 lead times (from Urgent to Super-Eco).
Our 2 European production plants have been, in fact, sized to meet the high demand and meet your needs.
We have noted a large increase in orders and measures were taken immediately to support it.
All the teams have been reinforced (Production, Sales, Customer Service) and will continue to help you through your projects and answer all your questions.
If you need any further information, please, feel free to contact us at +44 1202 006012 or by email (contact@proto-electronics.com).
We thank you again for your trust and your loyalty, and we still remain at your disposal.
Best regards
Your Proto-Electronics' Team