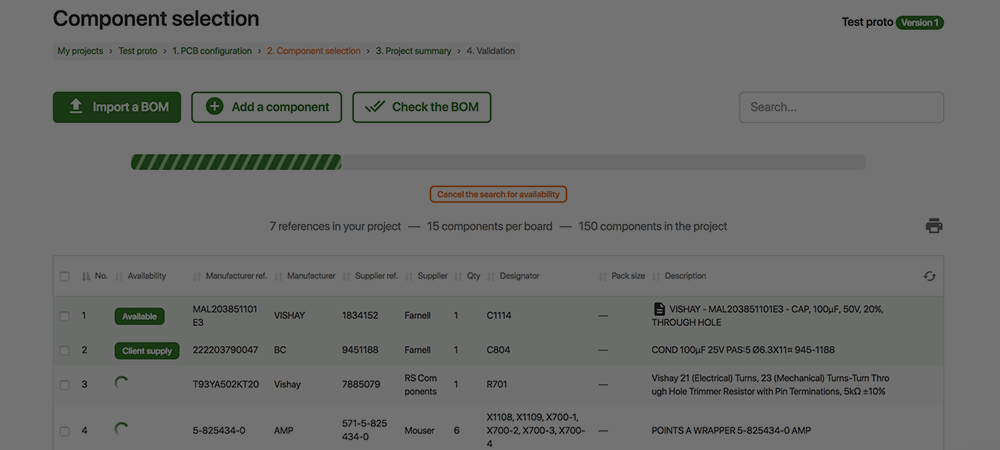 Proto-Electronics.com gives you the possibility of importing your electronic component BOM directly using your customer interface. This page contains a template for our BOM (Bill of Materials) you can download, complete and import to the interface in step n°3.
If you need help designing your BOM, we have created a step by step tutorial to help you design your BOM.
Download our free PCB BOM template
To make it easier to import your component BOM, you can download and use our template.
You will need Excel or an OpenOffice or Numbers (Mac) type software to be able to use it.
If you have any questions, feel free to contact our customer support from Monday to Friday and from 9 am to 7 pm CET using live chat, e-mail or call +44 1202 006012.
Create your free account on Proto-Electronics.com
and get your PCBA quote within the next 10 minutes!