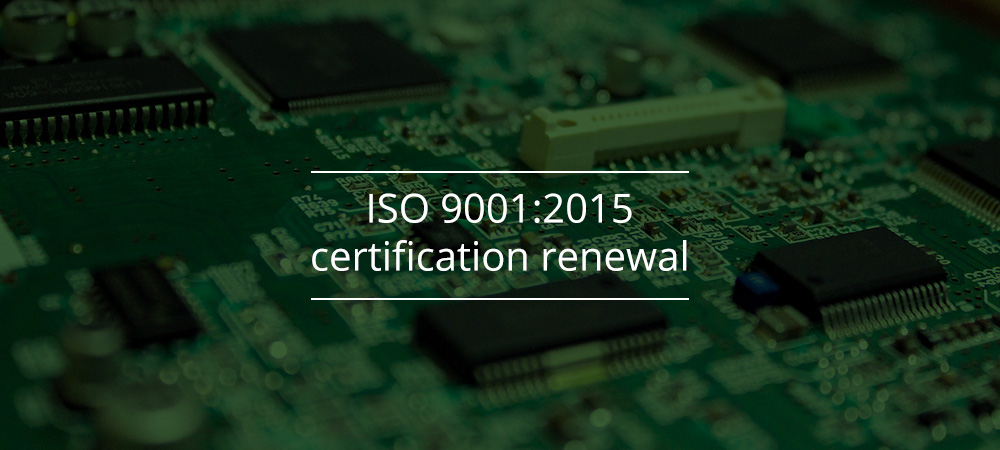 Proto-Electronics is pleased to announce that it has obtained the renewal of its ISO 9001: 2015 quality management system certification, for its activity of global online offer and manufacture of prototypes of PCBA in fast time, thus recognizing its commitment to provide its customers the highest level of service and data management.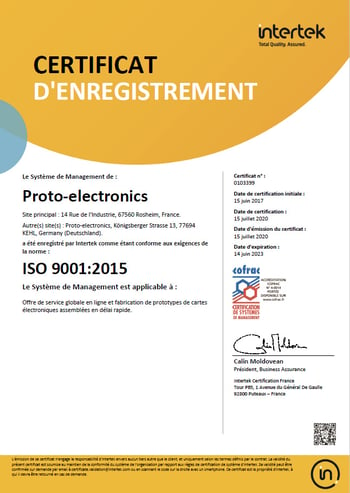 Following a thorough audit process from June 15th to 19th 2020, the renewal was issued by Intertek, a multinational inspection, physical test and certification company.
The management system has been recognized as fully effective and without any non-compliance.
"This standard requires us to meet certain organizational requirements that are essential for the proper functioning of the company. However, this renewal is not an end in itself; consistency in the application and in the improvement of processes is crucial in order to best meet the demands and expectations of our customers, that are the delay, the price and of course the quality", explains Damien Rossignon, CEO of the company.
ISO 9001: 2015 is a standard that establishes the requirements for a quality management system. It helps companies become more efficient and increase customer satisfaction.
Proto-Electronics obtained its 1st certification on June 15, 2017.